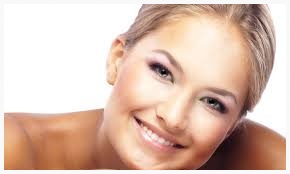 Skin Care and Facial Treatments
Executive Skin & Laser offers a variety of facial treatments specifically tailored and customized for your specific needs. Whether your skin concern is aging, acne, texture, large pores, sun damage, prevention, dry skin or oily skin, we have a facial treatment for you. Our facial treatments address all skin types. Facials help maintain your skin's health all year long. Most patients receive facials on average about every 4 - 6 weeks. Depending on your skin, facials may be needed more or less frequently to address certain problems. You should at minimum have a facial with each season change to reevaluate your skin's needs and home regimen.
Our commitment to personal attention and high quality in every detail marks the strong difference between us and other med spas. We love what we do, and it shows in our results. Take the first steps toward the beautiful skin you've always wanted with a free consultation.
Contact the experts in skin care and facial treatments in The Villages, Ocala, Wildwood, Leesburg, Inverness, Lady Lake, Summerfield, Eustis, Tavares, Fruitland Park, Mount Dora, Apopka, Orlando, Tampa Florida.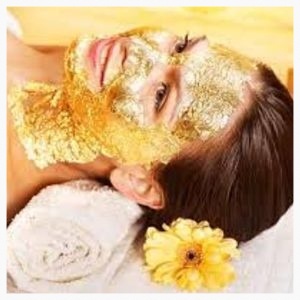 Red Carpet Facial
We roll out the Red Carpet for this one! Comprehensive Rejuvenation in one single treatment!
We first begin with a gentle micro-exfoliant to dissolve blackheads and unclog the pores. The second step is a crystal Microdermabrasion to remove dull skin cells revealing fresh glowing skin. The third step is Laser Skin Tightening.
The Red Carpet Facial's final step - we apply a Luxurious Golden Collagen Mask to enhance younger, tighter and more radiant skin!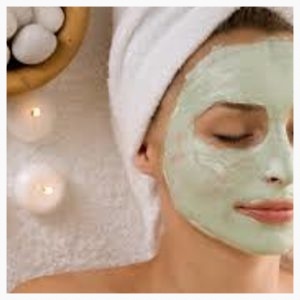 Our Signature Clinical Facial
$125
We begin with an enzyme scrub to brighten skin while dissolving blackheads and shrinking pores. A customized Designer Peel, Crystal Microdermabrasion, followed with LED Photo Light Therapy is performed. LED Light Therapy revitalizes skin by stimulating cellular renewal. This helps repair damaged cells and begins rejuvenating tired skin. As the final step in Our Signature Clinical Facial, we apply a Luxurious Gold Collagen Mask to enhance younger, tighter and more radiant skin! It's like taking your skin to the gym!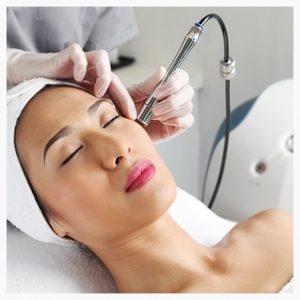 Microdermabrasion
Refresh and revitalize your skin!
Does your skin need a quick pick me up? Our Microdermabrasion is the perfect solution! Microdermabrasion is a minimally invasive, non-surgical procedure that uses medical grade crystals to remove the dead, outermost layer of skin. This skin exfoliation process reveals the new, living cells that are soft, smooth and receptive to nutrients. The cosmetic result is smoother, plumper, fresher appearing skin. This process is beneficial in treating fine lines and wrinkles, age spots, acne scarring and multiple other skin conditions. The process takes under 30 minutes, and can be performed during your lunch hour. We will give you fresh glowing skin!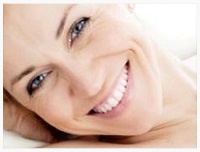 Anti-Aging Peel
Glycolic Peels are mild peels great for most skin types. They are a great solution for sun damage and fine lines. Glycolic acids will also stimulate collagen which over time will firm skin.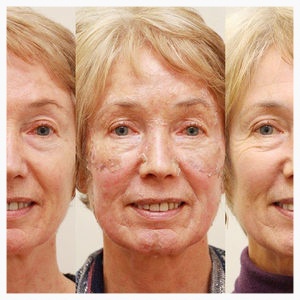 TCA Acid Peel
We numb the skin for 25 minutes before peel, as well as provide healing ointment to heal properly post peel.
Book online now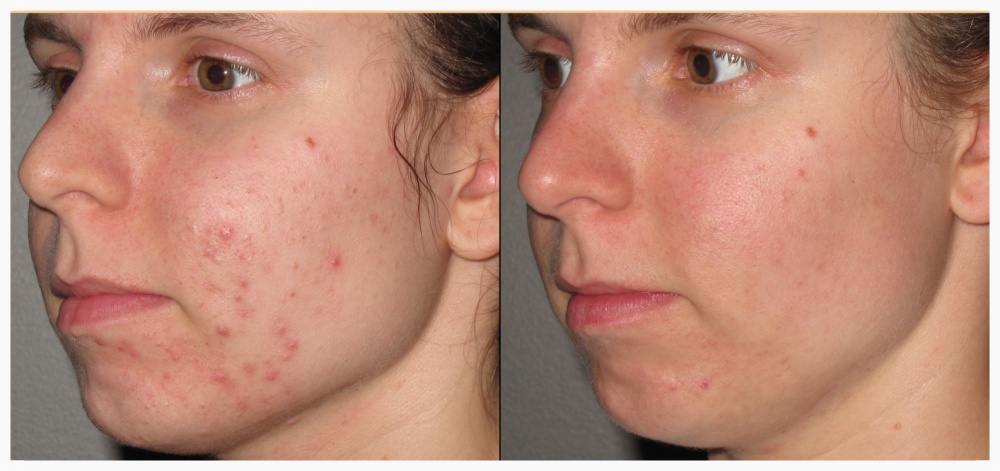 Acne Peel
Acne Peels are solutions which will dissolve blackheads, pimples and kill bacteria that cause acne. Acne Peels are followed with a high frequency treatment to further remove bacteria from the skin's surface.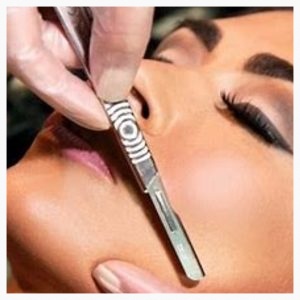 Dermaplaning, with Peel or LED Mask
An advanced facial where we gently scrape away dull skin cells along with peach fuzz to reveal fresh new skin. Great for all skin types and ethnicities.
Great procedure to add-on a Peel or LED Mask !!
Book online now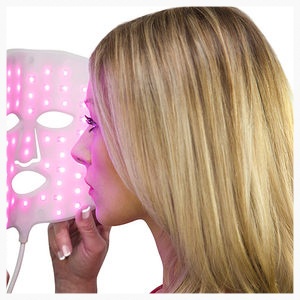 LED Light Mask Facial With Peel
Book online now
LED Mask Facials 1.Anti-wrinkle/Anti-aging 2.Skin Brightening 3.Acne clearing/ Pore Reduction
LED Light Therapy Mask Facials begin with a cleanse along rice exfoliant to dissolve clogged pores and blackheads, while brightening the skin. We then dissolve the dull top later of skin with a lactic or glycolic gel peel. Final step is an oxygen gel applied before the mask to encourage collagen synthesis with the appropriate light color selection and timing to target individual skin concerns.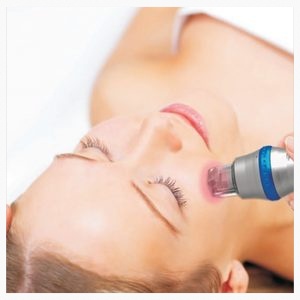 RF Microneedling - Face
The hottest treatment on the market today!

RF Microneedling is a popular procedure that can safely and effectively address a host of skin concerns. Now, an innovative procedure combines microneedling with radiofrequency energy, taking skin rejuvenation to the next level. There are a number of reasons why RF microneedling needs to be your new go-to option for full skin rejuvenation today.
RF Microneedling
RF microneedling adds the element of radiofrequency energy to the traditional microneedling procedure. The RF energy is delivered via small needles. In addition to the benefits seen with the micro-injury provided by the microneedles, RF microneedling also delivers RF energy deep into the dermis further enhancing skin tightening and scar reduction. The RF energy heats the underlying layers, causing constriction and tightening of the skin, as well as the stimulation of collagen and elastin production. Because the RF energy is delivered so deeply, it can produce faster, more dramatic results.
Who is it for?
RF microneedling is appropriate for nearly any skin type and tone. The procedure addresses the following issues:
Fine lines and facial wrinkles
Scarring from acne and chicken pox
Mild to moderate skin laxity
Irregular skin texture and tone
Stretch marks
Most patients will achieve full results with 2-3 treatment sessions, spaced about four weeks apart. The number of treatments will depend on how well the patient responds to the treatment and the severity of the skin issues to be addressed.
Benefits of RF Microneedling
RF microneedling can offer similar results to ablative laser procedures, but with significantly less discomfort and downtime. Topical anesthetic is applied prior to treatment to ensure patient comfort throughout the procedure. Treatment usually takes 1 hour, depending on the size of the treatment area.
Skin is typically red for the first day or two after treatment, but the redness is typically mild and much less than is often seen with laser procedures. There is little or no discomfort after the procedure and patients typically are able to return to regular activities within a day. Makeup can be applied 24 hours after the procedure to mask any residual redness.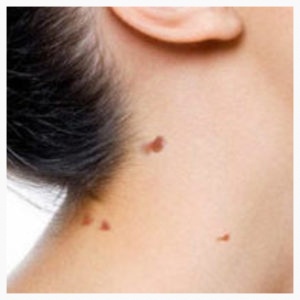 Remove skin tags, cherry angiomas w/ Vascutouch
$90 - $125
Removes skin tags, milia, hyperkeratosis, and sebborheic keratosis with just one treatment.
Package pricing, Gift Cards, and VIP rewards program is available on all laser and skin care procedures.
Contact the experts in skin care treatments in The Villages, Ocala, Wildwood, Leesburg, Inverness, Lady Lake, Summerfield, Eustis, Tavares, Fruitland Park, Mount Dora, Apopka, Orlando, Tampa Florida.