Executive Skin and Laser is a Medical Spa in Central Florida and The Villages. We specialize in wrinkle and sun damage laser treatments, with additional esthetic treatments to help you look and feel your best. Our most popular services are IPL Photo-Facials, Ultherapy (HIFU), Plasma Pen, Laser Hair Removal, RF Microneedling, Medical-Grade Chemical Peels, Liposonix HIFU Body Slimming and Contouring.

Founder and practitioner Nora Magnuson is licensed by the State of Florida as a Medical Electrologist and Medical Esthetician. With over 20 years of experience in the esthetic field, she also earned advanced certifications as Certified Laser Specialist and Plasma Pen Practitioner.
We offer Complimentary Consultations to discuss your skin needs. Call (352) 251-2002, email office@executiveskin.com, or Book Online using button below.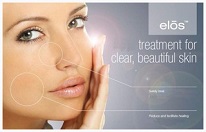 Imagine a treatment that can treat fine lines and wrinkles, and improve textural irregularities. Achieve all this in one treatment that requires little- to-no downtime and is clinically proven for ALL skin types.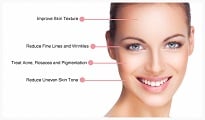 Our Elos Plus Laser is the first and only skin tightening technology that uses combined energy to lift and tighten the skin.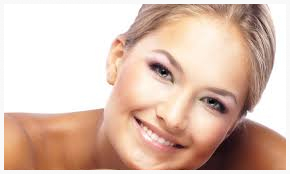 Executive Skin & Laser offers a variety of facial treatments specifically tailored and customized for your specific needs.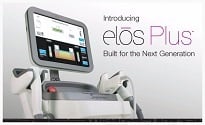 The world's most advanced hair removal treatment – Faster, more effective, and less pain compared to any other laser hair removal device.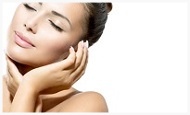 New treatment! High-intensity focused ultrasound (HIFU) lifts and tightens skin for a non-surgical face lift and neck lift.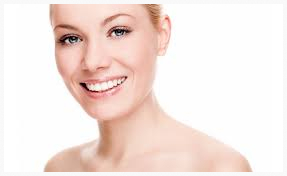 IPL Photofacial treatments utilize the latest advances in laser technology to treat everything from sun damaged skin to rosacea, age spots, premature wrinkles, pigment problems and more on face, neck, and chest.
We Love Our Customers....
"Nora is amazing. Knowledgeable, attentive, professional, and excellent at what she does. The skill and expertise of your practitioner is everything when it comes to a treatment like plasma pen, and Nora is genius. I'm already so impressed with the initial results that I can't even imagine how fantastic my skin is going to look as collagen building continues to improve over the next few months. If you're on the fence about getting work done, go for it, you're worth it, and you will not regret it. The confidence boost is amazing. I no longer hate looking at myself in the mirror."

Beth
"What a fantastic experience. I took a leap of faith after not getting returned calls from a few places and booked my appointment. The process was stress free and fun. I learned so much (and have so much more to learn!). She explained everything (multiple times when I didn't understand) and helped me with questions about chest wrinkles as well. I'd absolutely recommend this business."

Pamela
"Nora was wonderful! This was my first time trying IPL for horrible sun damage on my face. Nora explained each step. She was so thoughtful and gentle and made me feel very comfortable. My skin already looks remarkably smoother. I am excited to see how it looks when the dark spots come off in a few days. I will certainly return for Nora to help me with other areas of sun damage. Thank you for a wonderful first experience with IPL."
Ashlie
"Nora is amazing. We talked, we laughed. I felt like I made a friend within the 20 mins I was there! I had ordered one service that wasn't what I truly needed done (my fault).. and she recommended the right treatment for me. I won't be going anywhere else for my skin needs! Thanks, Nora!!"

Kiersten
"I had a great first visit for my first Sublative treatment, and have even noticed the results already! Nora was very welcoming and professional, she explained the process thoroughly with me and made herself available for me if I had any questions or concerns. I look forward to continuing my skincare treatments with her, and definitely recommend anyone seeking to fix their acne pockmarks to try it."
Ashleigh
"I have been using this service for about a year and have been very happy with all aspects of the process! Nora is wonderful - she is very personable, does not encourage you to purchase services or products you do not need, and makes you feel like you are her most important client!"
Charlene
"I started the Sublative treatment for acne scars from when I was younger and just had my third treatment. I can honestly say that it's worth it. What a difference it's made on my face. I can see the difference and so can others. Friends I haven't told have asked me if I've done something different because my face looks good. I feel a lot more confident when I'm in public and don't feel like people are drawn right to my face full of marks. It is a little uncomfortable during the procedure and a little painful for a couple hours afterwards, but completely worth it! Nora made sure I was ok during the treatment and treated me very kind. She is a very nice person and had good bedside manner. I would and have recommended Executive Skin and Laser to others."
Lisa
I am a Nurse Practitioner and have visited several med spas through the years. However, Nora ALWAYS goes above and beyond. When I read she is using the plasma fibroblast I knew I would not trust anyone else other then her for my face. My 2-hour drive is totally worth it every time. Thank you so much!!!!

Ingrid
"Flawless, attentive service! They thought of everything and personalized my experience."
Terri
"My laser specialist knew what she was doing and made sure I was comfortable throughout the procedure. Highly recommend."
Lynn
"Let's see! Where to start, Mrs. Nora was the most welcoming happiest to see you kinda of person. Everything was about me and my needs. I talked to her as if I knew her forever because she made me feel that way. I love how knowledgeable she is and can't wait to see my ending results with my neck and jawline treatment it has been something I've suffered with and was worked on in many other places with no success. Praying for this treatment and Mrs. Nora's miracle touch Lol! I must say I felt great in her hands and so Blessed to have found her so peeps out there that want my experience try Mrs Nora no regrets here you'll get all of this just on your 1st visit!

Thank you Mrs. Nora!
Nancy
"Me encanto visitar este lugar, desde que entras te sientes bienvenido te sientes como que te conoces de años siempre con una son risa en el rostro, Nora tiene muchos años de conosimientos de lo que hace en laser y cuidado de la piel puedes confiar con los ojos cerrados en ella, Se los recomiendo 100%"
Karol
"Wonderfully relaxing surroundings. Extremely knowledgeable staff. Great results! I would highly recommend their services."
Tom
"Very knowledgeable great advice, extremely professional."
Pamela
"The staff is very knowledgeable and extremely nice. The spa is beautiful and very serene. It was an overall great experience. I will definitely go back and recommend this spa to friends!"
Diana
"I always enjoy my facials with Nora. She's an expert in skin care and always assesses my skin the day I arrive to ensure the correct treatment and products are used on my skin. The office is clean, fresh, modern spa design and always a welcoming atmosphere. I would go there every week if I lived closer."
Shelly
"Great experience, a very serene atmosphere! Professional, attentive, and knowledgeable staff. They have everything from the most basic skin care to more advanced treatment such as microdermabrasion, chemical peels, laser skin tightening, brown spot removal, and laser hair removal. I am very happy with the treatments I have started and am excited to continue."
Terri
"Nora provided the best skin results that I ever experienced. Her detail to her profession speaks for itself. Years of sun exposure were slowly removed thanks to Nora."
Anthony
"Great place. My wife went to the open house. The staff was very friendly and knowledgeable. State of the art equipment. I feel comfortable with her going there."
Steve
"Nora is awesome. She takes her time and explains your options. She is not just trying to sell you a service. She is also very attentive when doing the procedure and listens to the client. If you need a break, you can take a break. Highly recommend Executive Skin & Laser. You won't be disappointed."
Joanne
We love hearing from our customers!
Click Here to submit your own review about Executive Skin and Laser.


Personalized Laser Treatment Plans
Our Goal is to listen to each of your concerns and offer a personalized treatment plan to meet your goals. Our treatment plans can be customized to fit your personal goals and budget.

Our Commitment to provide exceptional personalized care to each of our patients is our highest goal.
Contact the experts in personalized laser treatment plans in The Villages, Ocala, Wildwood, Leesburg, Inverness, Lady Lake, Summerfield, Eustis, Tavares, Fruitland Park, Bushnell, Crystal River, Mount Dora, Apopka, Orlando, Tampa Florida.


Address
Executive Skin and Laser
4076 E SR 44
Wildwood (The Villages) FL 34785

Located in Freedom Plaza, Cline Professional Executive Center building #4076.
Phone
Email