Introducing the Plasma Pen for Skin Tightening and Wrinkle Reduction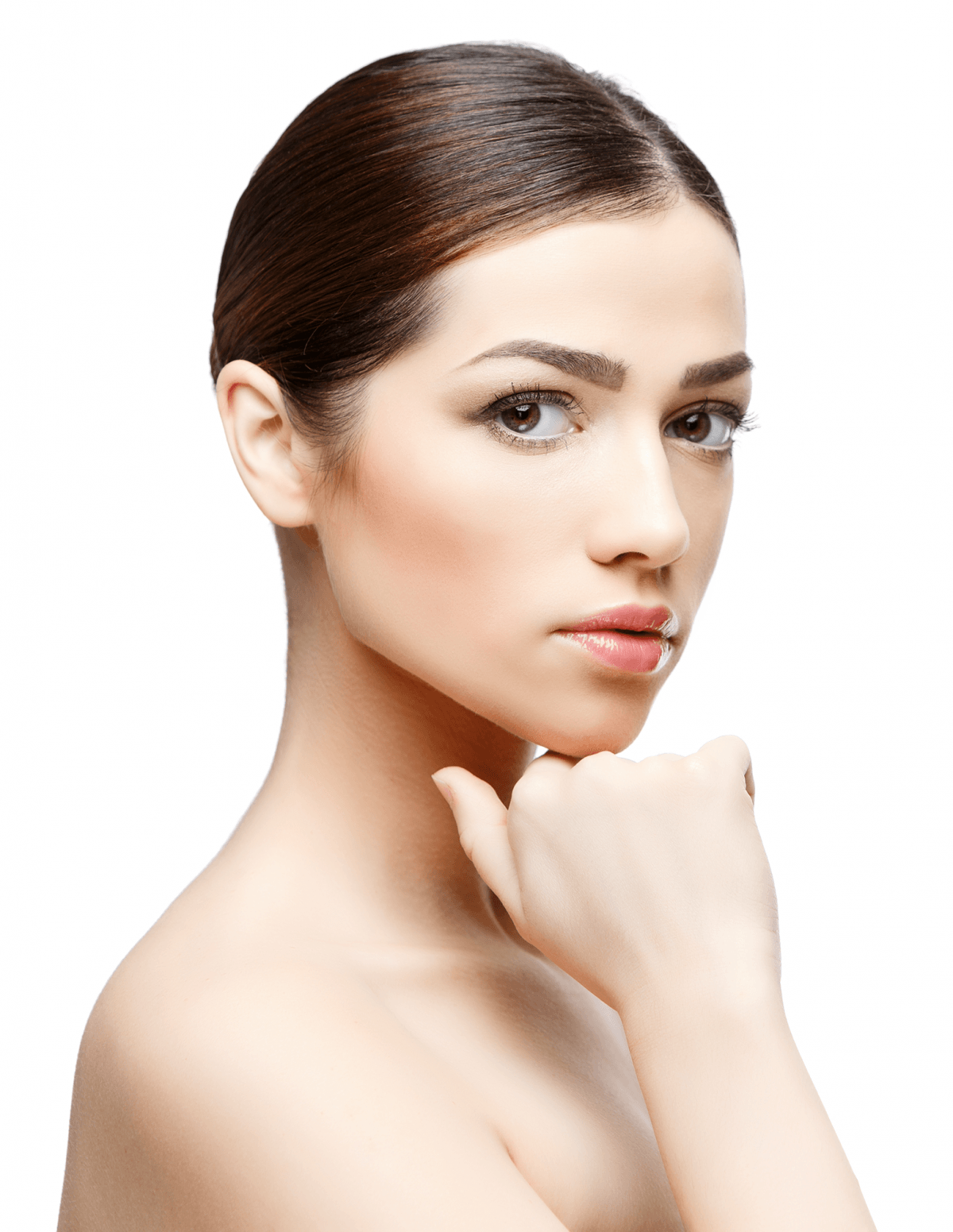 What is Plasma Treatment?
While often described as the fourth state of matter, plasma is actually a gas. Unlike ordinary neutral gases though, plasma is made up of positively charged and ionised molecules which are able to roam freely and fast. Plasma gas is able to do things that ordinary gases simply cannot do, such as conduct electricity, create magnetic fields and enable electrostatic interactions. Plasma gases exhibit coherent, collective qualities that neutral gases don't and this makes them dynamic yet controllable. We see plasma in action all the time – plasma televisions and neon signs are both good examples. In the case of plasma TV's, a gas such as argon is injected between two glass panels and an electrical current is passed through the gas enabling it to glow and emit specific colors. The science behind plasma goes back well over a century to people like Tesla, so we didn't invent it. Nor were we the first ones to commercialize it. We have however miniaturized and perfected it to create an innovative plasma treatment for the face and body.
Through our Plasma Pen, the nitrogen plasma energy we create transfers rapidly to the skins epidermal layer, whilst simultaneously heating and disrupting the deeper dermal structure via thermal conduction. We can sustain our nitrogen plasma discharge for as long as we like thanks both to our continuous AC power source and our devices fingertip, on-demand control. Multiple fail-safes within the device ensure that if we touch the skin or are too far away from it then the creation and delivery of plasma immediately ceases.
Executive Skin and Laser Plasma Pen USA Practitioner is Trained and Certified as a Plasma Pen Elite and Advanced Technician by Michael Blackham of Louise Walsh International.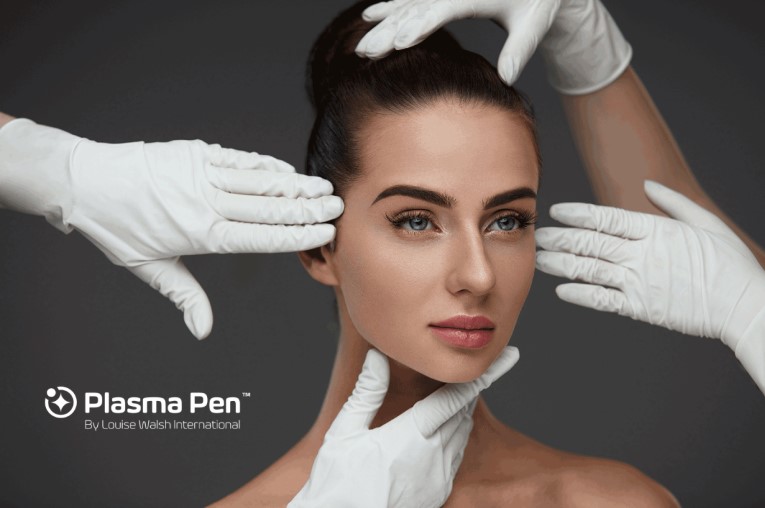 Plasma Pen for Skin Tightening and Repair
The scaffolding of a building over time will begin to weaken and rust, lose its flexibility and strength and become unable to bear the load it was originally designed to support. It will eventually buckle, sag and collapse. This is similar to what occurs in our skin.
As we age our dermal layer thins and the production of collagen molecules slows down dramatically and this leads to a deflationary effect on the surface of our skin causing us to get lines, wrinkles and sagging skin. As the scaffolding of our skin deteriorates it loses laxity and texture and the elastin that underpins our skin's elasticity begins to wear out, deform, and 'slide' over the collagen fibrils. This prevents them from maintaining a solid structure.
Executive Skin and Laser Plasma Pen USA Practitioner is Trained and Certified as a Plasma Pen Elite Technician by Michael Blackham of Louise Walsh International.


What Does Our Plasma Pen Device Actually Do?
The nitrogen plasma energy we create through Plasma Pen transfers rapidly to the skin's epidermal layer whilst, simultaneously, heating and disrupting the deeper dermal structure via thermal conduction. In doing so, we intentionally create a dual zone of micro-trauma which comprises a superficial zone of outer thermal micro-damage to the epidermis and then, simultaneously, a deeper zone of inner thermal modification within the dermis – especially to the fibroblasts. That's why we often call the treatment "fibroblasting".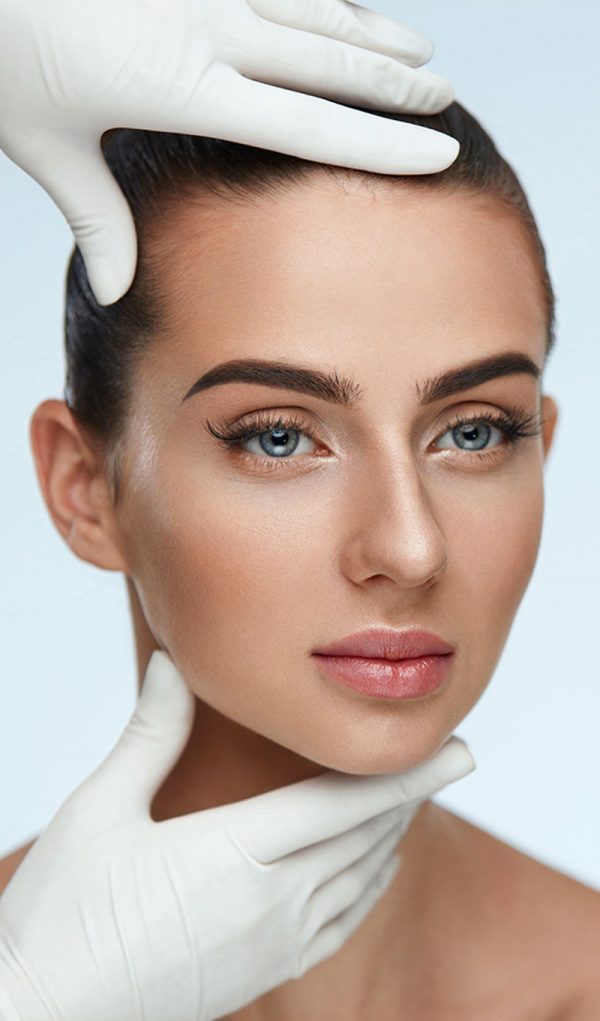 How is Plasma Pen Different From Other Skin Tightening Procedures?
Unlike laser treatment, the interaction of our nitrogen plasma with tissue is non–chromophore dependent. This means our plasma skin tightening treatments are not reliant on interacting with the molecules responsible for colour. Instead, we deliver completely predictable and fully controlled energy to the skin's architecture and avoid the excessive collateral thermal injury associated with ablative and chromophore dependent laser tissue interaction. With laser, the orientation of new collagen is typically parallel to the surface of the skin but the collagen fibres formed by plasma line up perpendicular to the skin's surface and this is their normal and most optimal orientation.
In further contrast to lasers and ablative resurfacing; our skin tightening treatment is completely uniform. It does not damage surrounding tissue. The architecture of the skin remains fully intact immediately after our nitrogen plasma is delivered. There's no thinning of the skin and no open wound.
Unlike microneedling; again there is no open wound and no blood and we benefit from a unique ability to always work at a precise and predictable depth of tissue injury. Dovetailing this with our exclusive 0.2mm and 0.4mm nano-probes and our consistent, on-demand plasma delivery; our skin tightening treatments expedite a rapid healing process with minimal downtime, fast recovery and long-lasting results of around 3 years (with many effects permanent).
Plasma Pen injures tissue precisely and in a far more predictable manner than dermabrasion or chemabrasion and there are no asymmetries or over-corrections. Other skin tightening treatments target either the muscle or epidermal tissue only whereas Plasma Pen treats both the epidermal and dermal tissue in combination and to dramatic effect. We leave very natural and younger looking skin whereas laser treatments and chemical peels can often leave the skin thinner, lighter, pigmented and/or too shiny.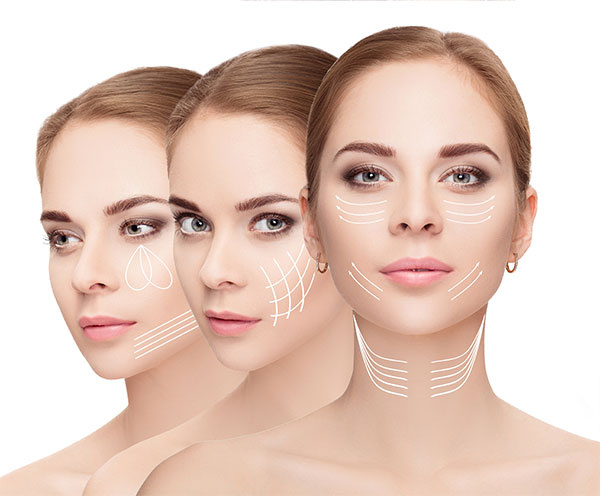 How Do Skin Tightening Treatments Differ From Cosmetic Surgery?
We offer arguably the only skin tightening treatment, outside of surgery, that can be safely performed on the eyelids (non-surgical blepharoplasty). We're probably the only genuine plasma device capable of safely treating upper and lower eyelids during the same treatment session. Using our device, technicians are actually able to perform most cosmetic surgery procedures with similar effects and outcomes including rhytidectomies, jawline augmentations, neck lifts, browplasties, tummy tucks, brachioplasty and much more. We just do it all in a completely non-surgical and non-invasive way.
Plasma Pen has scores and scores of cosmetic surgeon clients – and they all agree that combining plasma treatment with full aesthetic facial surgery dramatically enhances their own surgical procedures – especially for the forehead, periorbital, midface, perioral and lowerface regions. Plasma Pen skin tightening treatments often mitigate the need for costly and invasive surgery at all.

Are There Any Negatives to Plasma Pen Skin Tightening Treatments?
Plasma Pen skin tightening treatments are affordable, supremely effective and consistent. With Plasma Pen there are little or no untoward effects, minimal pain, no scalpels, no stitches, no scars and no risk of surgical complications. We are able to provide a huge array of multi-faceted treatment applications on top of the standard procedures (including the safe and easy removal of skin blemishes, skin tags and moles, the ability to revise, reduce or soften scars, techniques for improving existing pigmentation and much more).
Best of all, with high-impact and natural looking results with a shelf life of around three years (with many results permanent) versus average skin tightening treatment prices per area, Plasma Pen treatments deliver enormous cost savings plus a raft of tangible, unique and highly desirable benefits compared to the alternatives.
Worst case? It's massively complimentary to all other treatments. Best case? Our skin tightening treatments are potentially life changing with the capability to blow other treatments out of the water.
Plasma Pen Skin Tightening Treatment Healing Process
3-7 days:
"Neoepithelialisation" (the formation of new epithelial tissue) becomes visible as tiny carbon crusts which desquamate (flake off) within the framework of aftercare. This occurs rapidly after a Plasma Pen treatment and is usually complete 3 to 7 days post-procedure. These carbon crusts serve as a natural and protective biological dressing and will flake off naturally as the newly formed and rejuvenated "neoepidermis" appears.

1-12 weeks:
Plasma Pen is the gift that keeps giving because, parallel to the rapid formation of new epithelial tissue (which constitutes the superficial healing process), our nitrogen plasma treatment initiates a comprehensive healing response over the coming 12 weeks. This healing process is best characterised by extensive dermal remodelling that includes neocollagenesis (new collagen synthesis), neoelastogenesis (the production of elastin), cross-linking between the collagen and elastin fibrils (the alignment and cross linking of collagen and elastin strengthens, plumps, inflates and lifts the structure of the skin above over a sustained period of time) and the reversal of elastotic change (the premature degeneration of dermal elastic tissue). The inflammatory response which occurs during the healing process we stimulate also activates "M2 Macrophages". These are white blood cells that engulf and digest cellular debris and decrease the inflammation we cause. We also stimulate the migration of "basal keratinocytes" from the basal layer of the skin to the surface and they help fill in the gaps created by the micro-trauma we create

12 weeks-3 years:
Many other exciting things happen including "neovascularisation" which is the formation of new blood vessels and the release of growth factors. These growth factors include "cytokines" – small proteins important in cell signalling that help modulate our immune response, our cell ageing and the repair and growth of new cells.All the positive changes we make with our device underpin future tissue stability (homeostasis) and help prevent/mitigate/slow down many of future negative effects caused by the ageing process.


Results: The treated area is visibly smoother, the skin is plump and rejuvenated. Any acne scarring is smoothed and more polished looking. Fine lines and deeper lines are ironed out.
Our Customer Reviews After Receiving a Plasma Pen Treatment
"Hi Nora,
All the dots came off yesterday. The results are unbelievable. My boyfriend says it looks like I had a face lift and I look much younger. I couldn't be more pleased with the results after only 5-7 days downtime. No more bags or wrinkles under my eyes. It's amazing! Thank you for making me beautiful! Have a nice day!" C.S. from Tampa
Our Client Results For Plasma Pen Treatment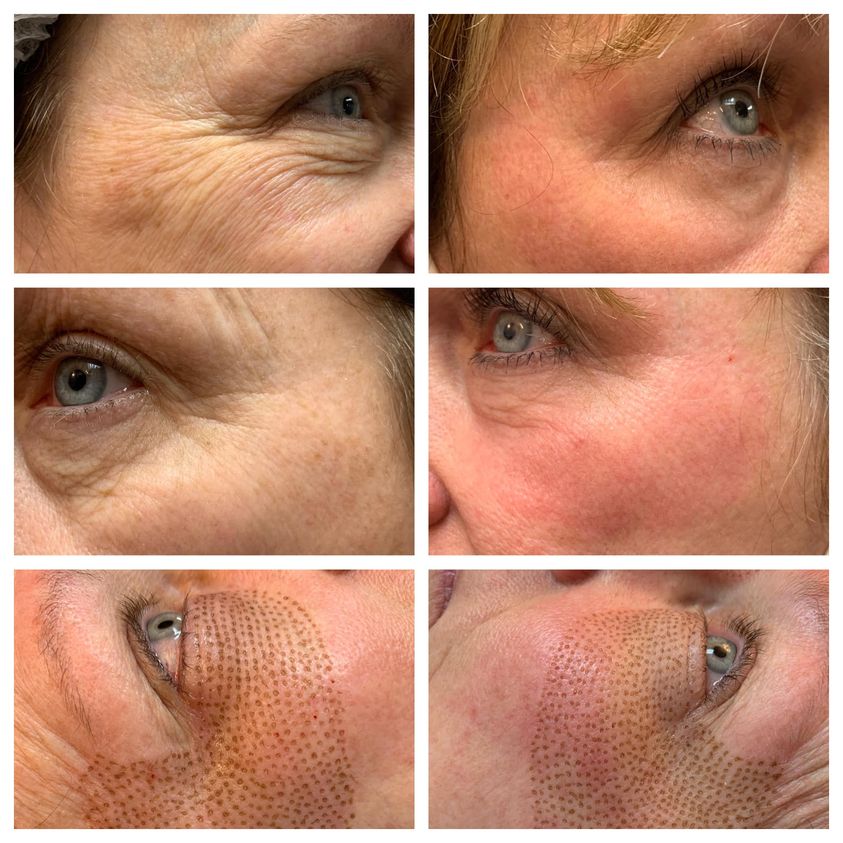 Plasma Pen Treatment for wrinkle reduction under eyes and crows feet. 8-days post-procedure.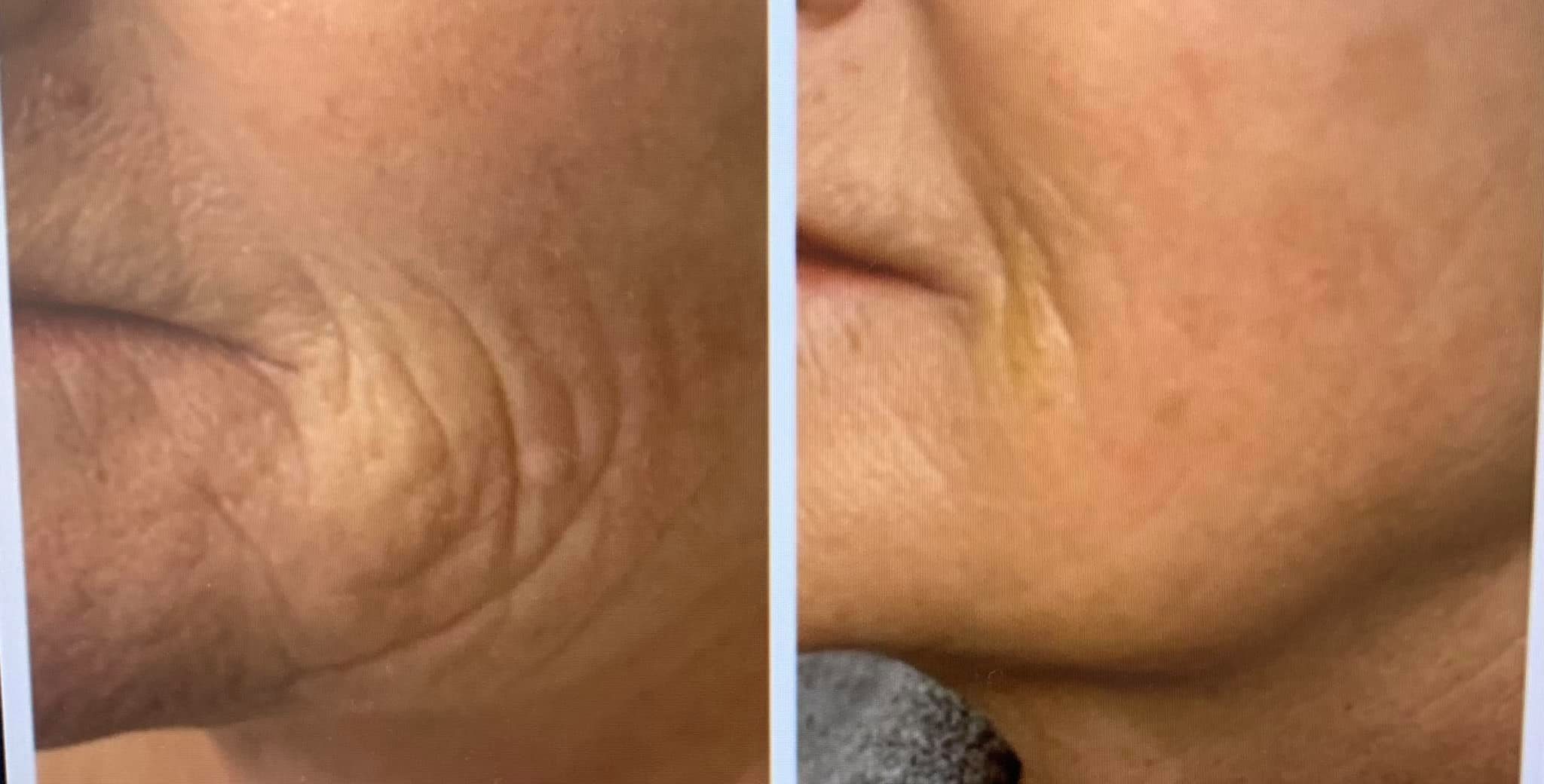 Plasma Pen Treatment for upper lip, full mouth, and jowl tightening - 6 months post-procedure treatment.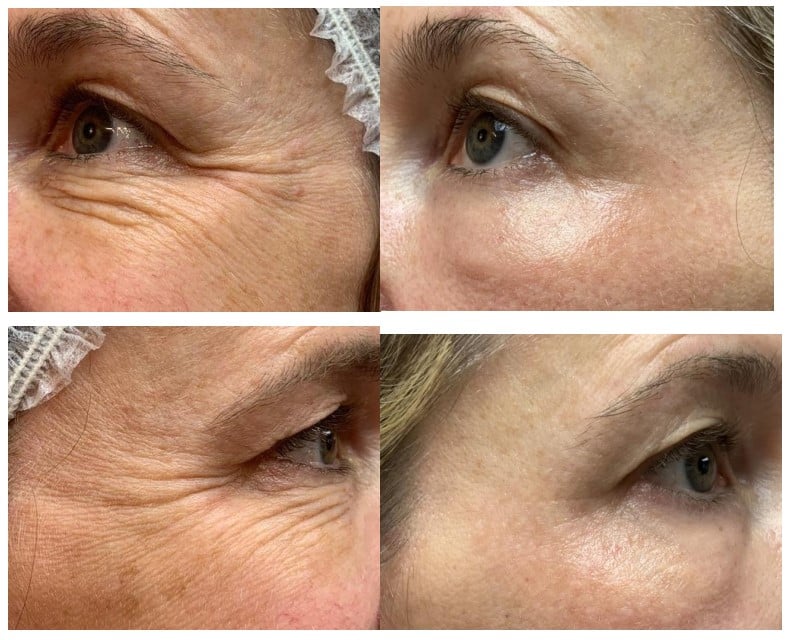 Plasma Pen Treatment for crows feet, under eye, wrinkle reduction, 1 month post-procedure.
Plasma Pen Services and Pricing
Click button below to see Plasma Pen Services and Pricing.
"Nora is amazing. Knowledgeable, attentive, professional, and excellent at what she does. The skill and expertise of your practitioner is everything when it comes to a treatment like plasma pen, and Nora is genius. I'm already so impressed with the initial results that I can't even imagine how fantastic my skin is going to look as collagen building continues to improve over the next few months. If you're on the fence about getting work done, go for it, you're worth it, and you will not regret it. The confidence boost is amazing. I no longer hate looking at myself in the mirror."
- Beth L

Contact the experts in Fibroblast Plasma Pen and Skin Care Treatments for Face, Chin, Eyes, Cheeks, Arms, Chest, Neck, Knees in The Villages, Ocala, Wildwood, Leesburg, Inverness, Lady Lake, Summerfield, Eustis, Tavares, Fruitland Park, Bushnell, Crystal River, Mount Dora, Apopka, Orlando, Tampa Florida.